Lahinch, Ireland... 2 words that carry so much meaning for me. I spent a lovely day on the western coast of Ireland with my father. It was here that I played my first great golf course.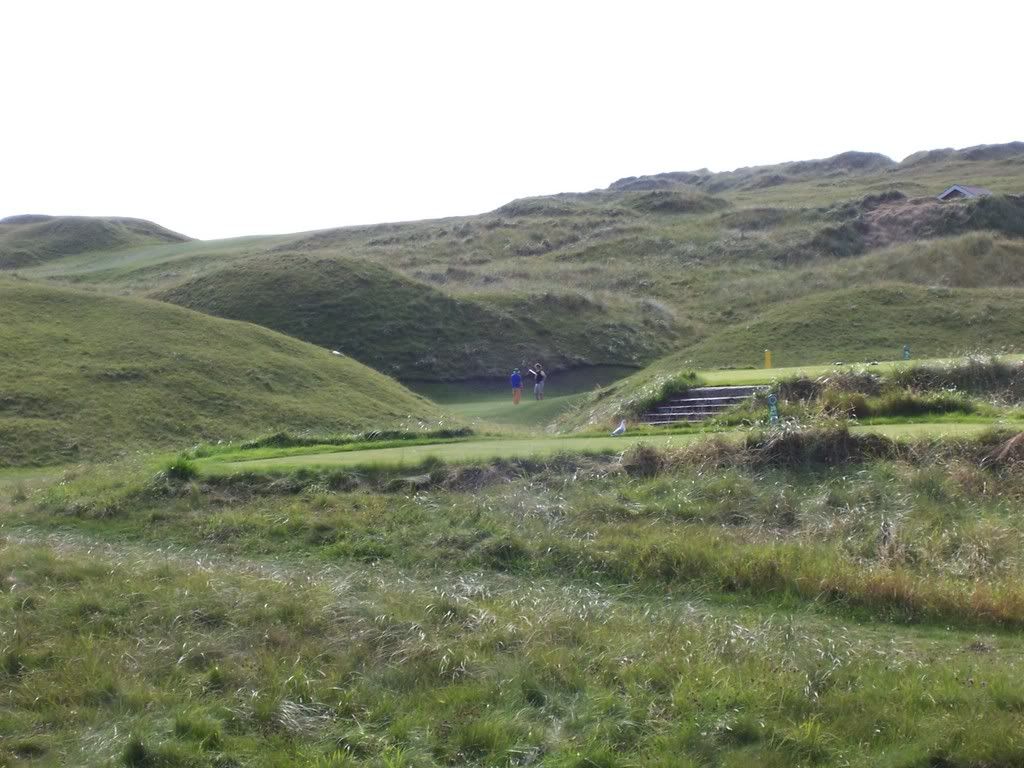 Opened in 1893, and later changed in 1927 by Alister Mackenzie, the architect of Augusta National, this specatuclar course winds in and out of wind-swept sand dunes. This course has a mystical feeling and the magic of never knowing what lies just around the corner.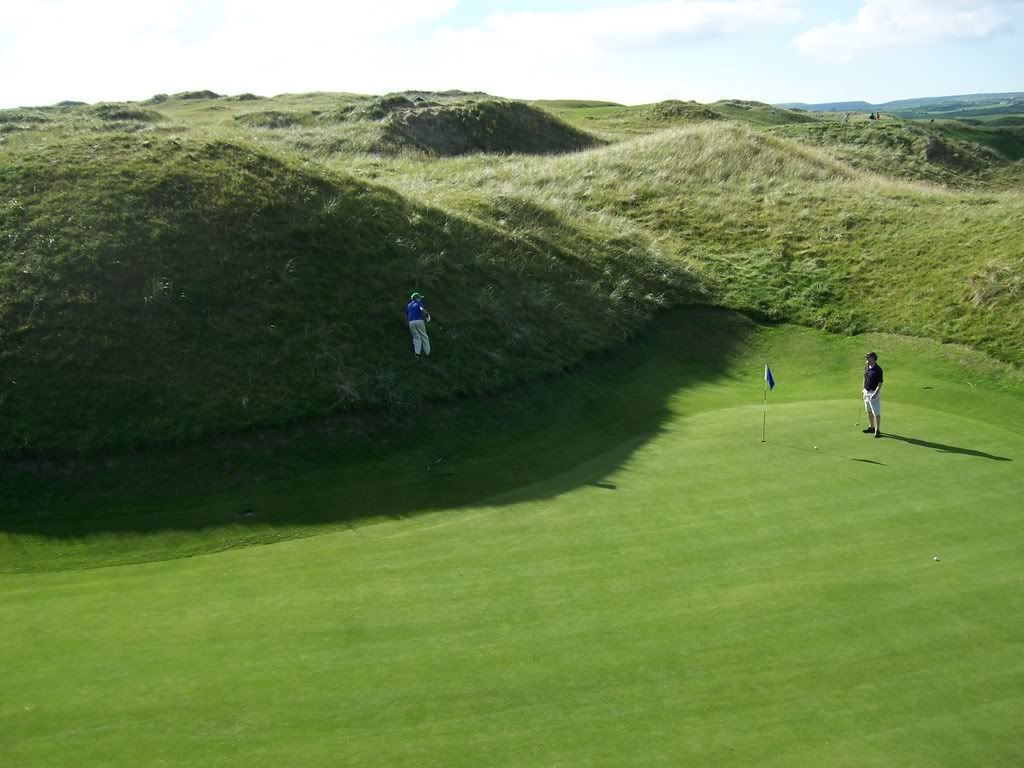 The most famous hole at Lahinch is the Dell, par 3 5th. The green is situated in a natural depression in the dunes. My shot ended up long and on the dune, as you can see here. I did make a specatucalar 3 from this spot.
Neither my dad nor I will forget this afternoon, for Lahinch is truly special. No golfing life is complete without a visit to Lahinch. Don't miss it.